Clutch Coffee: You'll Love it a Latte
If you are a coffee lover and looking for new places besides Starbucks or Dunkin, I would recommend trying the new cafe in Clemmons, Clutch Coffee. With more modern services like only paying with a card and using an iPad to order, Clutch Coffee is new and innovative. The service is not the only thing that is modern and new: the drink menu ranges from coffee, smoothies, energy drinks to juices. With over 50 drinks to choose from, Clutch Coffee is guaranteed to quench your thirst.
Coffees:
Caramel Macchiato: The macchiato (a small) is 3.49 well blended and has loads of caramel. Overall it was very good and the sizing was perfect for one person.
Base Jumper: A mocha-flavored chocolate and caramel was the perfect combination of sweet and soothing. It promises to make you more energized throughout the day and also guaranteed to satisfy your sweet tooth.
Smoothies/Juices:
Harvest green juice: A combination of apples, kiwis, pineapples, bananas, lemongrass, kale, & spinach this juice is guaranteed to give you energy throughout your day in the healthiest of ways!
Peach Smoothie: Made with real fruit, the peach smoothie is a great way to start your day or just grab for lunch, it is very filling and would be great on a hot day.
Food:
Clutch Coffee is mainly a drink cafe, they do offer baked goods but most are not fresh and are packaged and labeled with their nutrition facts.
Banana Nut Muffin Top: Packaged in a plastic bag the muffin top was very sweet with lots of cinnamon and perfect as a side item to go along with a coffee of your choice.
Oatmeal: The oatmeal comes with a range of flavors where you can choose what nuts and/or fruit you would like to add. The oats are microwaved but taste great and would taste even better with an energy juice or a smoothie.
Overall review:
Clutch Coffee is reliable and tasty. On the go, it is a good way to get some last-minute breakfast or just a snack throughout your day. The service was great along with the food! Please go check out the new cafe, Clutch Coffee, located at 2432 Lewisville Clemmons Rd, Clemmons, NC.
About the Contributor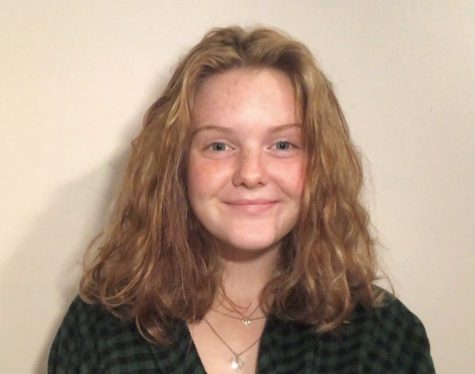 Liv Brandon, Features Writer
Liv Brandon is a features writer on the 2020-21 Zephyr staff. This is her first year on the staff. She pole vaults on the track team and loves to hang...