100 Million Vaccines in 100 days: Biden announces plan to combat COVID-19
On Jan. 20, Biden pledged 100 million vaccine shots in his first 100 days of presidency. With a current goal of 1 million doses a day, there is no doubt Biden has run into some difficulties with his plan.
According to Kaiser Health News (KHN), vaccine deployment has been much slower than Biden anticipated. This delay is due to the transition of office. Initially, Biden's plan was to include vaccine production increases and expansion on testing and face mask requirements, according to U.S. News. Currently, Biden's team is locating 20 million doses that were sent to the states. As reported by PolitiFact, Biden's team discovered that the vaccination distribution system, established under the Trump administration, failed to track the entire route the vaccines went after leaving the federal government's storage. Since the vaccines weren't tracked during the travel to the states, the administration only gets updates after the doses are administered.
A major flaw in Biden's plan is a lack of funding for vaccine development and dispersal. Public Health departments have started vaccination campaigns, along with vaccine testing. However, the latest banknote for COVID-19 is $9 billion, according to KHN. It is said by KHN, that $4.5 billion should be going towards states and organizations. The last $3 billion is planned to be available soon.
So far, there have been 104 million doses across 66 countries, as stated by Bloomberg, and the latest rate was about 4.22 million doses per day.
Consequently, according to The Philadelphia Inquirer, in order to stop the spread of coronavirus, 80- 90 percent of the population will need to be vaccinated. Originally, the estimate was 70- 80. This change occurred because Dr. Fauci, an adviser for the Trump administration and the Biden administration, has been gradually raising his estimate. Dr. Fauci believes close to 90 percent of the population will stop the spread of COVID-19, as it took almost 90 percent to halt the measles outbreak in 1963, as stated by The New York Times.
In relation to the vaccine rollout, since it is so limited, the vaccine will be distributed in phases, recommended by the Centers for Disease Control and Prevention (CDC) on Dec. 22, 2020. In the first phase, Phase 1b, frontline essential workers and people over the age of 75 will have the option to receive a dose. In Phase 1c, people aged from 65-74 years, 16-64 years and other essential workers will have the option to get the vaccine. As Biden's plan has been put in motion, people can only sit back and watch what happens next.
About the Writer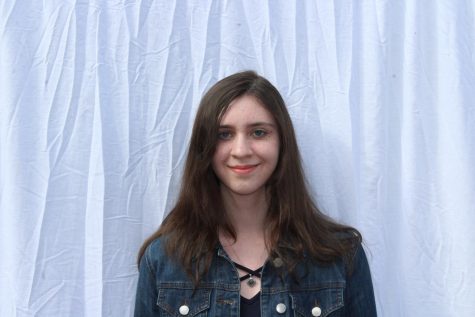 Morgan Holmes, News Writer
Morgan Holmes is a sophomore this year. This is her first time on the news staff. She is very excited. In her free time, Morgan enjoys watching TV shows...