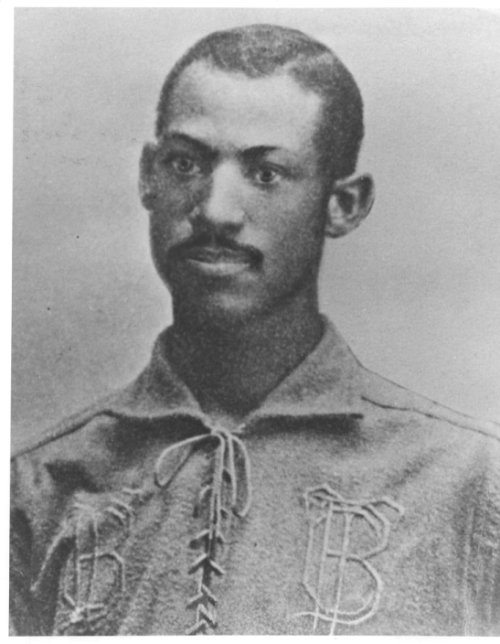 Internet
President Gerald Ford felt the need to implicate a specific month to call upon the public and "seize the opportunity to honor the too-often neglected accomplishments of Black Americans in every area of endeavor throughout history." So since 1969, every February has been officially designated as a time to celebrate Black History. Sadly, and quite ironically there are still countless forgotten stories of great Black Americans that have become lost in history. Sure, the legends of people such as Jackie Robinson are both known and told by all; however, the deeply embedded roots of black excellence go much further than what can be found in a standard history textbook. The often one-dimensional teaching of the subject and tradition of crediting monumental events to only one singular face, has both misled and misinformed countless amounts of people.
Due to misinterpretations and false narratives, most would be shocked when told that Jackie Robinson wasn't the first Black person to play in the MLB; but, sure enough, nearly 60 years before a black man by the name of Moses Fleetwood Walker would lace up his cleats and make his MLB debut with the Toledo Blue Stockings.
Moses Fleetwood Walker isn't a Hall of Famer, he was never an All-Star, the man doesn't even have a single career home run, stolen base, or RBI (run batted in) to his name. The former Toledo Blue Stockings catcher would only play one season in which he just so happened to lead the league in passed balls allowed (72). Despite the rather lackluster career from Walker, he had done something no other black man had ever done: he had played in an MLB game.
Walker was born in Mount Pleasant, a working-class town located in Eastern Ohio that had before served as a sanctuary for runaway slaves. When Walker was just three, his father would move him and his six siblings 20 miles east to a small town called Steubenville. There, his father would serve as a minister at the local Methodist Church.
Growing up, Walker was a phenomenal athlete and was academically excellent. When the time came Walker would enroll at Oberlin College, where he would begin to gain attention for his ball-handling behind the plate and power from the right side of the plate. At the end of his freshman year, Walker would transfer to the University of Michigan, as they desperately needed help at the catcher position. Walker led Michigan to a 10-3 record in 1882, being credited with a .302 batting average and was recognized as the best defensive player on the team. During his time at Michigan, he was paid by a sewing machine company in Cleveland to play for their semi-professional team during the fall. However, during his time here, he would get his first taste of the reality of being a black professional baseball player. Hotels and restaurants would refuse to serve him, and opposing teams would refuse to even play with Walker in the lineup.
After his time at Michigan and his semi-professional days, William Voltz, manager of the major league Toledo Blue Stockings, would give Walker his first professional contract. Only playing in 42 of Blue Stocking's 104 game season, Walker battled injury his entire career with the team. This was due to the fact that most catchers during the time didn't wear any padding, and Walker didn't even wear a glove. Instead, he would wrap a thin piece of lambskin around his palm and in between each of his fingers. However, Walker's durability and underwhelming batting average (.251) weren't even his biggest concerns.
Teams would continue to refuse to play and would sometimes forfeit games if Walker was in the lineup. Some teams would request he play right field instead of catcher so they wouldn't have to be anywhere near him. Opposing managers and players would scream slurs at the catcher during his at-bats. Even pitchers on his own team would purposely throw wild pitches or mix up the signals just to give Walker a beating every time he got behind the plate. When the team's manager William Voltz was replaced mid-season, things only got worse for Walker and after only one year in the MLB, Walker was no longer a part of the team.
A year later, Walker would make an attempt to return to baseball, signing to a minor league affiliate. But after being bounced around to eight different teams in four and a half years, he was done with baseball. Walker would be the first and last black man in baseball until Jackie Robinson's breaking of the color barrier in 1947.
Saying Walker was ahead of his time would be an understatement. The challenges and hard-fought endeavors of Jackie Robinson are no secret, and to think those events took place six decades after Walker's time in baseball really puts his hardships into perspective. Stories of people like Walker cannot be overlooked, it's a disservice to ignore the stories of people who paved the path for every single Black athlete that came after him. Walker was fighting for something that was unheard of for his time: equality.