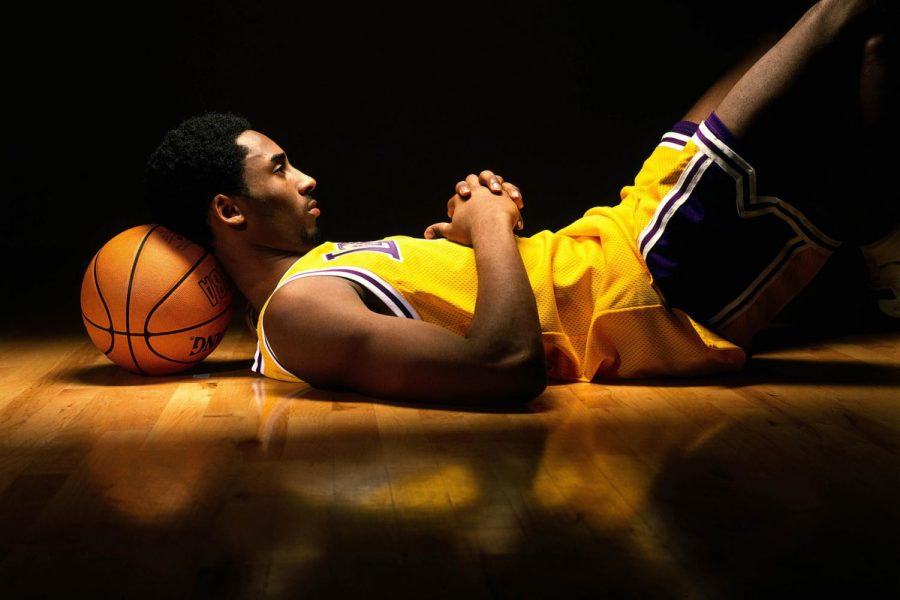 Internet
It's hard to believe it's been a year since Kobe Bryant along with his daughter Gianna Bryant and seven others died in a helicopter crash in Calabasas, California. The tragedy left a cloud of hopelessness in the lives of family, friends and fans. Bryant will go down as one of the greatest competitors the sport has ever seen. His relentless work ethic was simply unparalleled, spending tireless hours improving his game. He always strove to be the best player he could possibly be. If that meant early morning conditioning workouts or late night shootarounds, he did whatever it took to be the best version of himself. The five-time NBA champion and 18-time All-Star spent 20 seasons in the NBA, and now we're looking back at his most memorable moments.
10) April 12, 2013 – Makes two free throws after tearing Achilles
In the 4th quarter against the Golden State Warriors, Bryant went down, tearing his Achilles tendon which sidelined him for the rest of the season. However, he was somehow able to stay in the game, and make two free throws before exiting. His free throws helped secure the Lakers a 118-116 victory.
9) Feb. 2, 2009 – Scoring 61 in Madison Square Garden
Bryant scored 15 points in the fourth quarter against the Knicks to finish with 61 total, setting the Madison Square Gardens single-game scoring record. However, that record would later be broken in 2014 by Carmelo Anthony, who scored 62 as a member of the New York Knicks.
8) April 30, 2006 – Game-tying and game-winning shot against the Suns
Kobe would hit two huge shots in game four of the first round in the 2006 playoffs. First, hitting a runner with 0.7 seconds left to force overtime. Then, in double OT, he drained a jumper from the elbow at the buzzer to give the Lakers a 99-98 win. However, the Suns would come back from a 3-1 deficit and win the series in seven games.
7) Dec. 14, 2004 – Passing MJ on all-time scoring list
Growing up, Kobe Bryant idolized Michael Jordan. Bryant studied Jordan's on-court moves and throughout his own career, Bryant was able to replicate them almost perfectly. From his work ethic, fadeaways, winning, and even the way they talked and walked, he was the closest proxy to Michael Jordan that we may ever see. Bryant explained the impact Jordan had on him on his final visit to the United Center (Chicago). "As a kid growing up in Italy, all I had was video. And so I studied everything. I studied every player. And then once I came back to the States and I realized I wasn't going to be 6'9", I started studying Michael exclusively. And then when I came into the league and matched up against him, I found that he was extremely open to having a relationship, a mentoring relationship. He gave me a great amount of advice in an amazing amount of detail — strategies, workout regimens, things like that. Seriously, I don't think people really understand the amount of impact he has had on me as a player and as a leader," Bryant said. On this emotional and memorable night, Bryant scored 26 points including two free throws in the second quarter to move ahead of Michael Jordan as the third all-time leading scorer in NBA history. Ironically, Bryant's first and last point in his career also came at the foul line.
6) Aug. 24, 2008 – Leading team USA to gold in the 2008 Olympics
Team USA was looking to make up for the team's disappointing bronze medal performance in the Olympics four years prior. Bryant did just that, scoring 20 points to help the U.S. capture the gold medal by defeating Spain, 118-107.
5) Dec. 20, 2005 – Scoring 62 in three quarters against the Mavericks
Kobe Bryant had a monstrous game scoring 62 points in just 33 minutes. Bryant literally outscored the entire Mavericks team, 62-61, through three quarters. Coach Phil Jackson sat Bryant out in the fourth quarter during the Lakers' blowout 112-90 win.
4) June 4, 2000 – Alley-oop to Shaq in Game 7 of the Western Conference Finals
The Portland Trailblazers came back from a 3-1 series deficit against the Lakers to set up a game seven. The Trailblazers led by 15-points with 10:28 remaining in the fourth quarter. However, the Lakers' offense led by Kobe Bryant and Shaquille O'Neal completed one of the greatest fourth-quarter comebacks in NBA playoff history which was capped off by a Kobe to Shaq alley-oop. That game went on to shape the Lakers' dynasty, as they went on to three championships in a row and become only the third different franchise in NBA history to win three straight titles.
3) June 17, 2010 – Fifth and final championship against the Celtics
The Lakers avenged their 2008 NBA finals loss to Boston by beating the Celtics two seasons later in seven games. Bryant only shot 6-of-24 from the floor, but nonetheless he would earn his fifth and final championship.
2) April 13, 2016 – Mamba out
Kobe played his final game against the Utah Jazz and had a performance no one who witnessed it will ever forget. Bryant started off slow, missing his first five shots but he started to get in a rhythm and never looked back. Bryant would score 60 points on 22-of-50 shooting including 23 points in the fourth quarter to lead the Lakers to a 101-96 victory. He would become the oldest player to score 60 points and the most all-time by a player in his final regular season game.
1) Jan. 22, 2006 – The 81-point game
About a month after scoring 62 points in three quarters against the Mavericks, Bryant put up one of the greatest scoring performances in NBA history. He set a new career-high, scoring 81 points, including 55 in the second half and 23 in the final nine minutes on 28-of-46 shooting in a 122-104 come from behind victory against the Toronto Raptors. Kobe's 81-point game was the second highest scoring game in NBA history behind only Wilt Chamberlain's 100-point outing in 1962.
Bryant impacted so many people both on and off the court, and he leaves behind a lasting legacy that can never be replicated. He always strove to be the best in whatever he did whether it was on the basketball court or just being a husband and father to four daughters. Bryant's death impacted not just basketball fans but people who have never watched a single minute of an NBA game.