Ballot Ballers: Professional athletes get involved in election
In a time as polarizing as this, amidst a global pandemic, a social justice movement and the future of organizations such as Planned Parenthood up in the air, it is as important as ever to use whatever platform you have to make your voice heard.
Influencers, actors and artists alike share their views on controversial issues on social media or in interviews with little to no retaliation, while other groups seem to receive heavy backlash. For the last few years, professional athletes in America have been voicing their own opinions and concerns with issues happening in the United States. By making their own organizations or supporting pre-existing ones, they have raised funding and awareness for the causes that they believe in. This year is no different, and with the presidential election Nov. 3, NBA teams such as the Charlotte Hornets, Atlanta Hawks, Houston Rockets, Detroit Pistons, Sacramento Kings and the Washington Wizards will be using their arenas as polling sites.
After the shooting of Jacob Blake in Kenosha, Wisconsin, NBA players sat out games in protest to the event, causing them to be postponed. The NBA and the National Basketball Player's Association (NPBA) came to an agreement and made a statement on how the league would handle today's current struggle for racial equality.
"We had a candid, impassioned and productive conversation yesterday between NBA players, coaches and team governors regarding next steps to further our collective efforts and actions in support of social justice and racial equality… In every city where the league franchise owns and controls the arena property, team governors will continue to work with local elections officials to convert the facility into a voting location for the 2020 general election to allow for a safe in-person voting option for communities vulnerable to COVID," NBA Commissioner Adam Silver said.
Since the NBPA made their statement on racial injustice, nine additional teams (apart from the ones above) have opened their arenas as polling sites. With over one-third of NBA teams being located in presidential battleground states, statements from the teams and players could play an important role in this year's election.
About the Contributor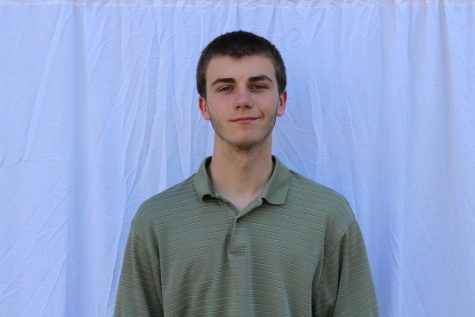 Jackson Stanley, Co-Editor in Chief
Jackson Stanley is many things, a proud Juice Shop employee, a die-hard fan of the Toronto Raptors and last but not least, the Editor-in-Chief for the...