Goin' Up On a Tuesday: Super Tuesday shakes up 2020 election
From California to Maine, Tuesday, March 3, was an important day for the future of the United States. Known as Super Tuesday, primary elections in 14 states and American Samoa were held for the 2020 presidential election. Current incumbent President Donald Trump, as predicted, dominated the Republican vote across all states, however; the Democratic results proved successful for two delegates: Joe Biden and Bernie Sanders.
In the Iowa caucus and New Hampshire primary, Biden was met with little enthusiasm, causing many in the political arena to declare his campaign dead. However, after winning South Carolina on Feb. 29, Joe Biden's campaign was officially revived. Super Tuesday has further solidified his chances and even made him the front-runner for the Democratic presidential nomination winning a total of 10 out of 14 states. He saw the most success in Southern states, including North Carolina where he won 65 out of the available 110 delegates.
Bernie Sanders, on the other hand, did not see as much success as he did previously in Nevada and New Hampshire. Winning four states in total, Sanders dominated Western states such as California and Utah. In North Carolina Sanders locked down 24 percent of the vote.
The results of Super Tuesday have also caused other candidates to drop out and suspend their campaigns, most notably Amy Klobuchar, Mike Bloomberg and Elizabeth Warren. Just before the elections, Pete Buttigieg also suspended his campaign. Many of these candidates have now directed their support towards Biden.
In North Carolina, the primary election for governor resulted in wins for Democratic incumbent Roy Cooper and Republican Dan Forest, both of whom won all 100 counties. In Forsyth County, the quarter-cent sales tax increase for higher teacher pay won with a margin of nearly 60 percent.
The smaller "Super Tuesday" primaries were held on Tuesday, Mar. 10, and included Idaho, Michigan, Mississippi, Missouri, North Dakota and Washington. Biden so far has secured most of these states, widening the gap between support for Biden and Sanders.
Up next will be primaries in states including Ohio, Illinois and Florida on March 17.
About the Contributor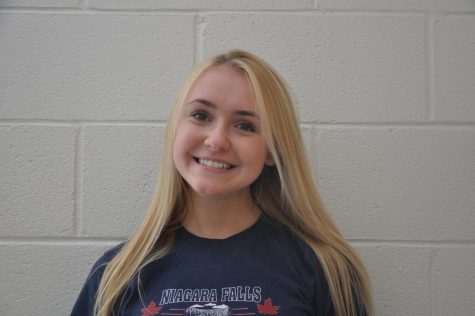 Kelly Kendall, Co-Editor in Chief
Kelly Kendall has been working for the Zephyr staff since her sophomore year as an opinion writer, typically writing about current events or controversial...