March Madness: Next year's guide to making the best bracket
Basketball fans, it's that time of year again. With the NCAA tournament approaching, we get the opportunity to relive some of its greatest moments, watch the best college players in the world and my personal favorite, make brackets.
Traditionally, brackets are used to organize tournaments or competitions to effectively show which teams are playing each other and who they could potentially be playing in the following round. March Madness fans, however, fill out a blank bracket prior to the tournament and attempt to successfully predict the outcome of each game to ultimately guess the winner of the tournament. This is no small feat considering the tournament is comprised of 68 teams to begin with. In order to create a perfect bracket, you would have to predict 67 games correctly, and if one single game is off, your bracket can be shot. Duke mathematicians report that the odds of creating a perfect bracket are a staggering one in 2.4 trillion. While it's clear the odds are against you, here are some tips you can utilize to give your bracket the edge it may need.
Avoid personal favorites.
I know many people are guilty of favoritism towards one or a couple of teams in March, but sadly, your prediction of that smaller, lower-ranked school playing deep into the tournament is not going to increase their very slim chance of making it to the Final Four, or even the Sweet Sixteen. While it may be boring and predictable, if you're looking for success, you should look to the annual powerhouses to make deep runs in the tournament. For the most part that's what happens, aside from the occasional Cinderella story.
Don't go upset-crazy.
In short, an upset is when a less-talented, worse team beats a team that they had no business beating. While upsets are bound to happen as that's part of what makes the bracket challenging, you will not have success picking every upset you can. When it gets to the point where you're choosing a small, no-name school over the NCAA powerhouses, you've probably gone overboard. The higher seeds are higher seeds for a reason. One of the most famous upsets was in 2018 when the sixteen seed University of Maryland Baltimore County beat the number one seed and the highly predicted champion University of Virginia 74-54. While this is an incredible story to say the least, I wouldn't count on it happening again for a while, and I don't suggest you choose more than one or two massive upsets.
Identify weak matchups.
Unfortunately, at some point you will no longer be able to reliably predict the winners of games based solely off of their seeds. At this point (believe it or not), you may actually have to watch some basketball! You can identify weak matchups by noting a team's strengths and weaknesses while doing the same for the opponent. For example, you notice team A has really struggled with interior defense all season, and team B has a post-centric offense built around a star center that is on track for the NBA draft. From what we know it can be best assumed that team B is going to kill team A on the inside, and that should give them the edge in the game, as well as on your bracket.
So now that you have some tools to help you better create the perfect bracket, enjoy the tournament, and make sure your brackets are in by the March 19 deadline.
About the Contributor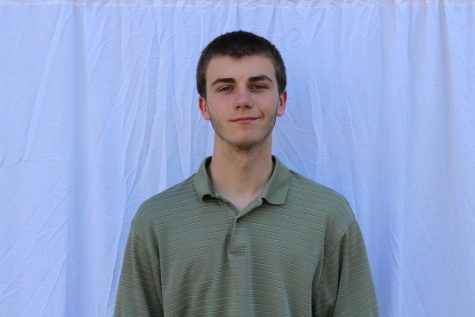 Jackson Stanley, Co-Editor in Chief
Jackson Stanley is many things, a proud Juice Shop employee, a die-hard fan of the Toronto Raptors and last but not least, the Editor-in-Chief for the...