Load Management: The NBA has a new "injury"
Tickets to see the Milwaukee Bucks play the Los Angeles Clippers on Nov. 6 cost fans an average of $142. Why such a high price you may ask? NBA fans had been awaiting to see the matchup of Milwaukee's Giannis Antetokounmpo, the reigning regular season MVP face off against Los Angeles's Kawhi Leonard, who won the NBA Finals MVP, as well as an NBA Championship last season. The sports world waited in anticipation as the two championship contending teams squared off to play on national television. Fans eagerly entered the Staples Center in downtown Los Angeles, but when they got into the arena and began watching the teams warm-up, a question crossed nearly every observers mind. Where is Kawhi Leonard?
Leonard's absence was planned but not advertised, and his inactivity has been attributed to a new trend referred to as load management, a method pioneered by the San Antonio Spurs' coach Gregg Popovich. The Spurs found long-term success in a core of aging veterans consisting of Tim Duncan, Tony Parker and Manu Ginobili. As the aforementioned players aged, their stamina over an 82 game regular-season wore down, and considering the Spurs were prone to making deep runs into the playoffs, they always ended up playing well over the minimum 82 regular-season games. Coach Popovich had a solution: if he felt any given game didn't matter, or they were playing a team they could beat without his best players, he wouldn't use his them that game. This would ensure that the players he so desperately needed in the playoffs wouldn't be burnt out when the time came. However, recently it hasn't been the coach's decision of who sits out and when. Super-stars such as Kawhi Leonard, LeBron James and Stephen Curry have been known to sit out of games against weaker opponents that may not carry as much weight over the course of the season. Fans and the NBA as an organization didn't pay much attention to load management until players started sitting out of big games on national television this season.
As a result of the rise of load management along with other factors, the television ratings for NBA games on TNT have dropped 23 percent, 20 percent on ESPN and 13 percent on RSN (Regional Sports Networks). The drop in ratings and viewership will decrease the organization's profitability which will hopefully inspire Adam Silver, the NBA's commissioner, to enforce rules that will restrict or regulate load management.
About the Contributor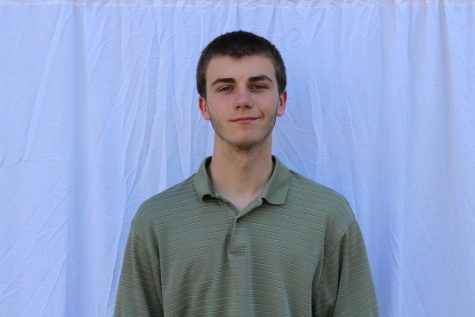 Jackson Stanley, Co-Editor in Chief
Jackson Stanley is many things, a proud Juice Shop employee, a die-hard fan of the Toronto Raptors and last but not least, the Editor-in-Chief for the...