State of the Union: Trump calls for unity and border security
While President Donald Trump called for unity during his State of the Union (SOTU) address, his request for a border wall and bans on late-term abortion were more "divisive" than unifying.
Trump called for a wall on the southern border to be built in order to combat the "crisis" at the border. These comments come just after the country's longest government shutdown and days away from another impending government shutdown over securing funding for the wall. Trump was heavily criticized by democrats for the shutdown that saw more than 800,000 government employees out of work. Speaker of the house Nancy Pelosi expresses her dissent for the focus on the wall during the SOTU, saying that Trump should instead focus on "smart border security solutions."
Trump also criticized the bill passed in New York legalizing late term abortions in cases where it was medically recommended,"lawmakers in New York cheered with delight upon the passage of legislation that would allow a baby to be ripped from the mother's womb moments before birth," Trump said. He then asked congress to ban late term abortions.
Trump's unity agenda was successful during parts of the SOTU. When Trump announced that 58 percent of jobs last year were filled by women, the Democratic Congresswomen cheered, and then chanted 'USA" when he recognized the record number of women in Congress. The bipartisan cheering hinted at the potential unity of both parties that is possible if they work together.
Trump also focused on the passage of the bipartisan First Step Act, a criminal justice reform bill giving non-violent offenders a better chance to re-enter society after incarceration. He also recognized Alice Johnson, a first time nonviolent offender sentenced to life whose sentence was commuted.
Trump ended the SOTU on a high note, that the best is yet to come for America, with 76 percent of Americans who tuned in approving of his address, it seems that Trump isn't the only one who believes that in his goals.
About the Contributors
Averie King, Features Editor
Averie King is a senior Features editor for the Zephyr. This is her third year in staff, having previously written for news. King is also President of...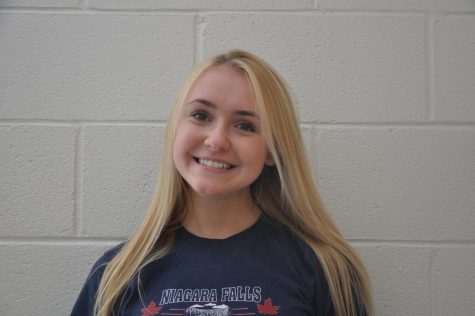 Kelly Kendall, Co-Editor in Chief
Kelly Kendall has been working for the Zephyr staff since her sophomore year as an opinion writer, typically writing about current events or controversial...