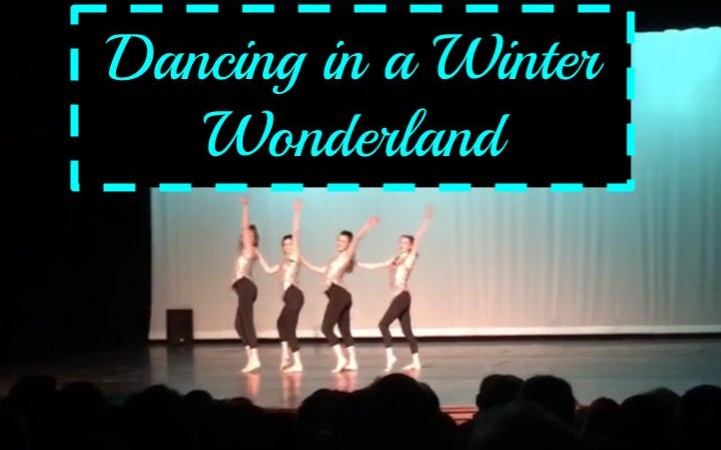 Kelly Kendall
Snowstorm Diego won't stop these dancers from doing their thing. The dance students and teachers; Elisa Cook, Sara Crater and Krista Justice are excited for the upcoming show.
The performances will begin Jan. 9 at 5 p.m. and Jan 10-11 at 7 p.m. Ticket sales will be during lunches in the cafeteria lobby at $5 each.
With it being their first show, the freshmen joining the dance department have been introduced into the ways of West Forsyth dance.
"Freshmen are like stray cats, you have to train them, but in the program we try to bring them in and captivate them with love," dance teacher Sara Crater said.
In the program the students typically begin as a freshman, but continue to be involved in dance throughout the rest of their high school years.
"I've done it all my life and can't imagine not doing it anymore, it would be too much to give up and I made all my closest friends there so I feel like it's the best bonding time for me," freshman Brooke de Jong said.
As a sophomore, Lisa Rhyne has been dancing for two years at West and eight years overall, finding it to be her passion.
"Dance has always been in my life and is like my getaway. It always relaxes me and helps calm my mind. I don't know what I would do without dance," Lisa Rhyne said.
Not only will you see a great show, but you will also be supporting the department as a whole. All proceeds from the ticket sales at each showing funds new costumes for the future productions.
This is not just a simple class to take at the school. Students form bonds with each other and create new friendships that could last a lifetime, as well as the emphasis on confidence building and self expression.
"I try to use dance as a safe haven for the students who are having difficulties or problems, and I try to create a positive atmosphere where they can just relax and have a good time but still learn," Crater said.
For the dancers in their final year, it's a rollercoaster of emotions. Throughout the ride that has been high school dance they've been able to prove to themselves and others their strengths inside and out.
"It's a bittersweet moment. I have made so many friends during my four years in dance class. I know that we all with remain close after this season ends and we all will do great things. It will just be a major change not seeing each other everyday of the week," senior Julianna Dougherty said.
Come out to the winter dance concert on Jan 9-11, where not only can you enjoy the dances, but the dancers themselves.